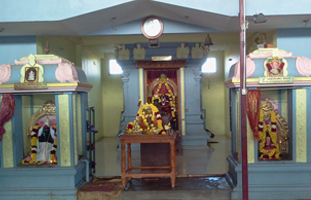 SCVG Veda Shastra Maha Vidyasthan - A Brief Profile
Year of commencement: 2012
Establishment Type: Registered Charitable Trust
Purpose: Preserving and Nurturing the rich heritage and culture of our Nation.
Location: Athur Village, located at 7th Km from Chengalpet on Kanchipuram State Highway.
Founder:  Kamakoti R - Managing Trustee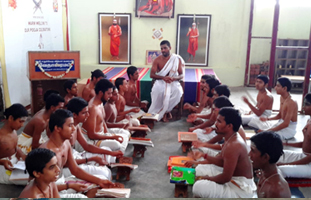 Staff and Students strength
Staff strength: Vedic Teachers - 10, Sanskrit Teachers – 2, Academic Teachers - 2, Cooks – 6, Administration - 3, Accounts - 1, Gohshala – 4, General upkeep 3
No. of Vidyarthis: Shukla Yajur Veda (Kanva Shakai) - 108, Shukla Yajur Veda (Madhyandina Shakha) - 11, Krishna Yajur Veda – 35, Rig Veda - 43, Sama Veda - 5, Prayogam - 6
Total No of Vidharthis: 208
Age Group: Between 7 and 17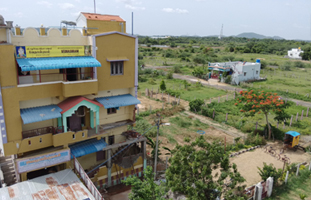 Land and Buildings
Total land area: 15 grounds (28,000 Sq.Ft.,)
Built-up area: 42,000 Sq.Ft.,
Facilities: Listed in detail under infra page.
Sri R. Kamakoti – Founder and Managing Trustee
Director HR (Retd.) in Virtusa Polaris - an IT Organization in Chennai.
S/o Sri S Ramamurthi Iyer, Native of Vishnupuram village near Kumbakonam.
No.26/8, Ganapathi Villa, Ramachandra Iyer St., T.Nagar, Chennai-600017.

Serene peaceful and green atmosphere
 Clean, Safe and Secured campus with 24/7, CCTV Coverage
Two 3 storeyed buildings and One 2 Storeyed building dedicated for Children's stay, Study, Cooking, Dining and other utilities like Bath, Restrooms, Storerooms etc.
Residences for all key staff members and Teachers have also been offered to enable 24/7 attention.
Huge entrance with a Lawn
Library
Large Prayer hall
An Event Hall with associated amenities built and dedicated for Devotees' usage
A Digital Lab with Computers for kids' learning purposes.
Indoor games with play equipment's for small kids
A Yoga Hall.
Half an acre of open ground for Students to play Outdoor games.
Office space and adequate no. of rooms for our Guests' stay.
All put together, the campus is built on a 30000 sqft of Land area with a constructed area of 42000 Sqft.
3 Sheds constructed in an area of 5000 sq. ft. which houses around 89 Gaumathas and Calves now.
Inside the Gaushala 5 dwelling units for the Gau rakshakas' stay have also been built.
The Campus is backed up with Power back up to cater to any power shut down scenarios.
Water sources include, 1 open well and 3 Deep bore wells.
The Campus facilities are getting upgraded constantly for creating better living conditions for the inmates.
Infrastructural facilities are upgraded and new additions are being made for meeting seamless study and stay requirements.
All our offerings are bound by the legal framework of a Registered Charitable Trust.
Functioning under a well-defined Org. structure with a Team consisting of the Board of Trustees, Advisory Board and Core Management Committee members.
Clearly drawn up Accountabilities, Roles and Responsibilities for each member of the Management Team.
All Govt. related compliance is honoured 100%.
80G obtained from Income Tax. Dept. and passing on the benefits thru' formal means to all donors. Our PAN Number is AANTS0198Q.
Absolute transparency is maintained in our accounting processes.
Aiming to become the 1st ISO certified Veda Patashala in 2022-2023
Safety Norms as prescribed by the Education Dept is being maintenance

Fire extinguishers available at all strategic points. Drills conducted periodically
Purified water for drinking purposes
Every floor built with 2 exit points in both the buildings
Large open assembly area
Planned drainage structure
Campus clean-up is undertaken periodically for overall environmental upkeep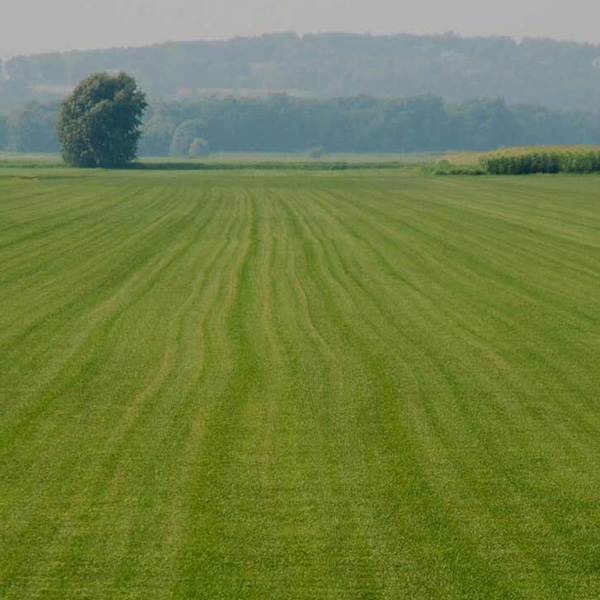 Institution:
SCVG Veda Shastra Maha Vidyasthan is one of the largest Vedic Institutions in Tamil Nadu with 208+ Vidhyarthis. This strength is growing year on year.
The Ashram's Purpose and Focus are the uniting factors thought with many inherent diversities Viz.

Students nativities and cultural backgrounds vary
Students join with varied educational backgrounds and at different age groups.
Students are at varied levels of their studies - Viz. Samhita, Padham, Kramam, Jata and Ganam

Holistic grooming of children by practicing integrated curriculum.
Holy and Sacred surroundings - A Temple inside the campus with Nithya Aradhana being performed by our Vidhyarthis
The Vedashram has emerged as a much sought after Vedic institution for parents to join their wards considering its meritorious credentials on multiple criteria
Enabling Culture:
Support staff like our Wardens, Kitchen and Facilities staff are always Caring and Empathetic.
Parents are Partners to our success:
Continuous feedback to Parents through Bi-annual Progress report and Yearly parents meet in our campus.
Infrastructure:
Constant upgradation of the campus facilitating seamless learning
Our Support base:
Predominant individual support base.
Positive feedback.
Visibility and Reach on our service offerings - Encouraging